The UAE offers a variety of scholarships for those interested in studying Artificial Intelligence locally and globally
Some scholarship providers are listed below
The UAE offers a variety of scholarships for those interested in studying Artificial Intelligence locally and globally
Some scholarship providers are listed below

Ministry of Education provides scholarships to UAE nationals for graduate and undergraduate programmes to study abroad in one of the recognised universities
Ministry of Presidential Affairs

Scholarship Office at Ministry of Presidential Affairs selects outstanding Emirati students to travel abroad to pursue education at prestigious international universities.

The ICT Fund has launched "BETHA program" that aims to enhance the national education sector by supporting UAE academically distinguished cadres to drive the country's education in ICT related disciplines, in order to meet the sector's annually growing needs, as well as the increasing demand for ICT specialized national human resources.

Dubai Police provides for their employees (Military and Civilian) to submit all their Applications related to completing their university studies and Follow up their academic studies in a smart and innovation way.
It also allows the applicant inside and outside the country to obtain all services related to scholarship affairs (Educational services, administrative services, financial and communication services)

The program is designed to identify and sponsor potential students from accredited colleges and universities across the emirates for suitable positions in the organization. The potential candidates will be placed either in IT or other suitable departments within Port & terminal.

The Roads and Transport Authority provide annually scholarships for outstanding high school graduates to complete their university studies and obtain bachelor's degree in various disciplines with the best universities and according to the authority's need for theses discipline's, with the aim of attracting and qualifying them, in order to use them as qualified and specialized employees after their graduation.

DEWA has a comprehensive strategy to promote Emiratisation. DEWA's Emiratisation plan includes providing scholarships for Emirati students in some of the leading educational organisations in the UAE and abroad.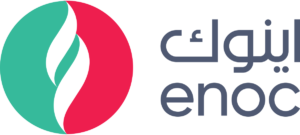 TBA

Khalifa University provides Scholarships for UAE Nationals, International Students in addition to scholarships by external Sponsors.



All admitted students on full-time basis are granted the privilege to complete their study with a full scholarship, including 100% tuition, a monthly stipend and many more benefits. However, and in order to maintain their scholarships, stipends and other benefits, students are expected to maintain high academic standing, comply with the University code of conduct and fulfill certain requirements during their study tenure. A Virtual Academy for Artificial Intelligence
---